The DLG subsidiary is undergoing a strategic realignment. Part of DLG's internationalization strategy – DLG Asia Pacific will manage all projects in the region.
(DLG). The DLG's (the German Agricultural Society) subsidiary "DLG Thai" located in Bangkok, Thailand, will operate under the name "DLG Asia Pacific" with immediate effect. The new name more accurately reflects the regional focus of the Thailand-based subsidiary and forms part of DLG's growing international focus on prospective agricultural and food markets. Under its new name, DLG Asia Pacific will be responsible for managing all DLG and partner projects in the region.
"The change of name to DLG Asia Pacific is another important step in DLG's internationalization strategy," said Jens Kremer, Managing Director of DLG International.
"With DLG Asia Pacific, we are represented with a strong team geographically close to the important markets of the future. This means the company can react quickly to developments in the region and not only position our events appropriately in the markets, in line with demand, but also develop new formats quickly and successfully," he added.
Located in Bangkok and operating in Thailand and neighboring countries, DLG's subsidiary was set up in 2021 in response to local demand, notably from agricultural ministries, for DLG's core competencies in professional agricultural knowledge platforms.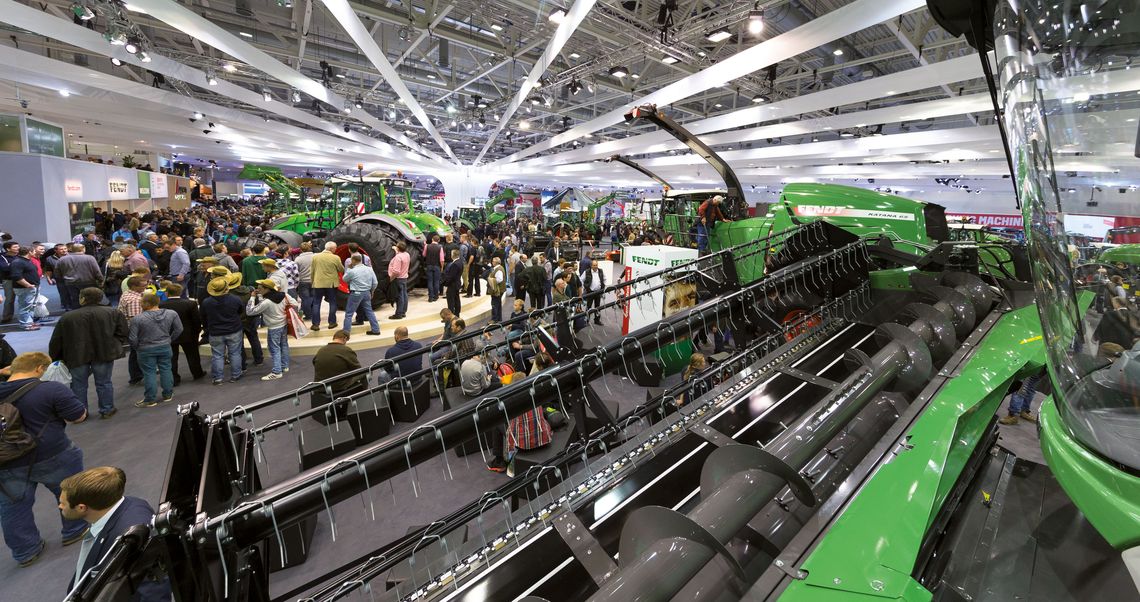 "We have identified a tremendous potential in the agricultural sector"
"Bangkok continues to be the ideal location for DLG's subsidiary DLG Asia Pacific. The central position offers optimal conditions as one of the region's central business hubs for networking here, on the ground, as well as in other neighboring countries, with organizations and partners and jointly launching new projects," said Katharina Staske, Managing Director of DLG Asia Pacific. "We have identified enormous potential in the agricultural sector in this region and have prepared firm plans to contribute to sustainable development in local agriculture, through our know-how and flexible, tailored concepts," she added.
In addition to the established trade fair events Agritechnica Asia and Horti Asia as well as Agriconnect, all held in Thailand, DLG Asia Pacific is also the organizer, and, in many cases, the initiator of exhibitions and conferences in other countries in the wider Asian region. These include Vietnam, the Philippines and South Korea. Events such as the International Rice Congress, October 16-19, 2023, which DLG organizes jointly with the International Rice Research Institute, and the Food Industry Technology Show Korea, November 22-25, 2023, will be managed by DLG's Bangkok team and further developed together with local partners.
Bölgedeki çeşitli ticaret fuarları ve etkinlikler yapılacak
Starting this year at Agriconnect Conference, DLG Asia Pacific will be working more closely with DLG's subsidiary in China, DLG AgroTechService. The aim is to capitalize on the competencies of both subsidiaries and expand networks in Asia even further, in order to promote the regional agricultural and food industry, and jointly develop new formats.
"For 15 years, DLG AgroTechService located in Beijing has successfully established DLG's presence in China, strengthening relations with the Chinese agricultural ministry and conducting joint projects, including German-Chinese practical crop cultivation projects, cross-country exchanges with young experts and new livestock and renewable energy exhibitions and events. I'm convinced that the close cooperation between our two subsidiaries will give additional impetus to the agriculture and food industries in Asian countries, promote professional cross-border dialogue and facilitate new business platforms," said Leely Zhang, Managing Director of DLG AgroTechService.