Joint DLG and Women in Ag Magazine award – 132 women from 38 countries took part in the four-category award scheme – International jury – Award ceremony at Agritechnica 2023 on 15 November in Hanover, Germany.
Women from the international agricultural industry were able to apply or be nominated for the award, which this year is being presented for the second time by the DLG and Women in Ag Magazine. The winners were selected by an international jury of representatives from farming, the wider agricultural industry, science, organizations and the media. The focus of the award is on special achievements for the development of local, national and international agriculture.
 Winners by category
 Category: AGRICULTURE- First place: Kate Hoare, UK
Kate runs a dairy farm in southeast Cornwall with her husband. She introduced a new model for sustainable agriculture by installing a slurry lagoon to capture biome thane, which allows her to reduce the environmental impact of her farm. The gas that is produced is reused, fuelling the tractor and generator, potentially allowing independent operation.
Second place: Onyaole Patience Koku, Nigeria
Onyaole Patience is a seasoned entrepreneur with more than 20 years of agricultural experience in Nigeria. Working with her husband, she runs a business producing 12,000 broiler chickens per production cycle, as well as trading raw materials locally and internationally. Patience promotes access to scientific and innovative knowledge to increase efficiency and leads by example as a practitioner and farmer.
Third place: Judith de Vor, Netherlands
Judith runs a regenerative and sustainable dairy and teaching farm with her husband. She pays special attention to nature, biodiversity and the environment around her and organizes numerous activities to create understanding and awareness of agriculture in society. She is a facilitator, speaker, advocate and influencer for the industry.
Category: AGRIBUSINESS
 First place: Anna Maria Nunez Vega, India
Anna is a process engineer and food quality expert at Bühler. She founded and led the International Rice Milling Academy in Bangalore and works tirelessly to improve global food and feed safety. Her goal is to minimize losses during grain processing by improving storage techniques and educating customers, especially in tropical regions where storage losses are highest.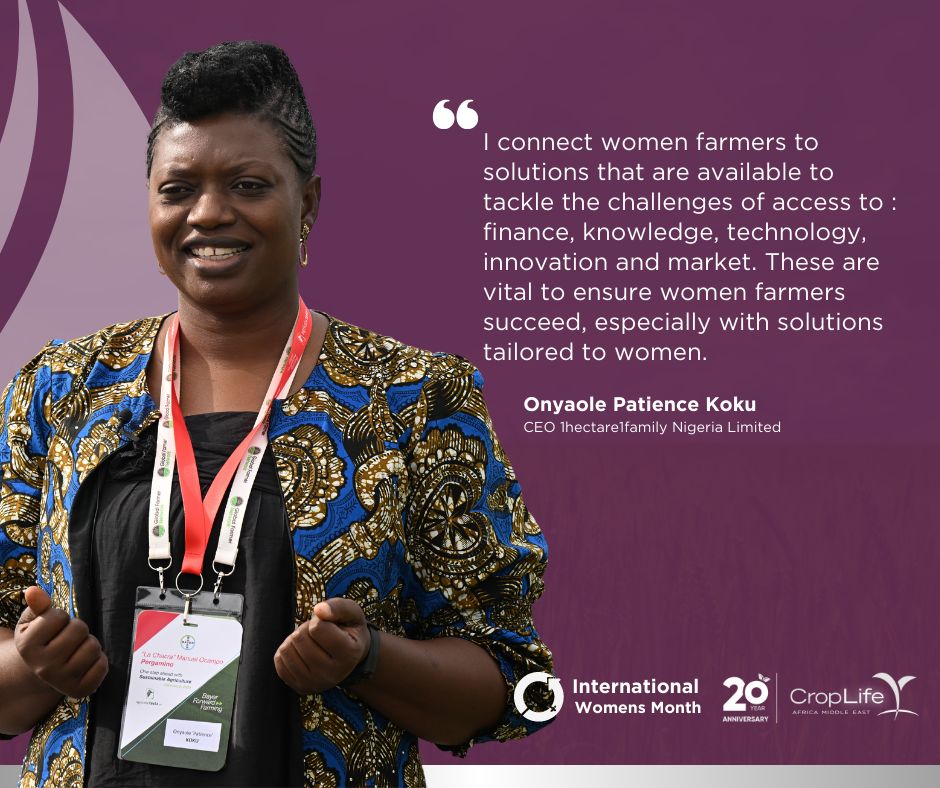 Second place: Joana Paiva, Portugal
Joana holds an MSc in biomedical engineering and a PhD in physics. She is an inventor and the founder of iLoF – intelligent Lab on Fiber Ltd, an Oxford-based photonics and artificial intelligence start-up that is helping to accelerate and scale clinical trials through the development of novel patient stratification tools.
Third place: Forget Shareka, Zimbabwe
Forget's contribution to sustainable agriculture and food systems has opened doors for her both locally and internationally, where she has led high-level discussions and advocated for women and smallholder farmers in Zimbabwe and across Africa. Currently, Forget lives in Wales, UK, where she works as a sustainability consultant as part of her graduate program, helping small and medium-sized businesses in the agriculture, manufacturing, retail and energy sectors develop their sustainability goals and ambitions toward net zero.
 Category: EDUCATION
 First place: Amina Ali, Somalia
Amina advocates for women's rights in agriculture at national and international level. Through her expertise, together with the voices of the strong-willed women whose lives have been transformed by her school's programs, she has become an influential voice in bringing about policy change to prioritize gender equality in agriculture.
Second place: Salatu Abubakar, Ghana
Salatu Abubakar combines her expertise in empowering women smallholder farmers, processors and farming families through the building of capacity and agribusiness, with a genuine passion for empowering women in agriculture. As the Regional Representative for Women in Agricultural Development in the Northern Region, she has made a lasting impact on the lives of countless women by mentoring them and providing them with growth opportunities through linkages to the marketplace that have positively impacted their businesses and livelihoods.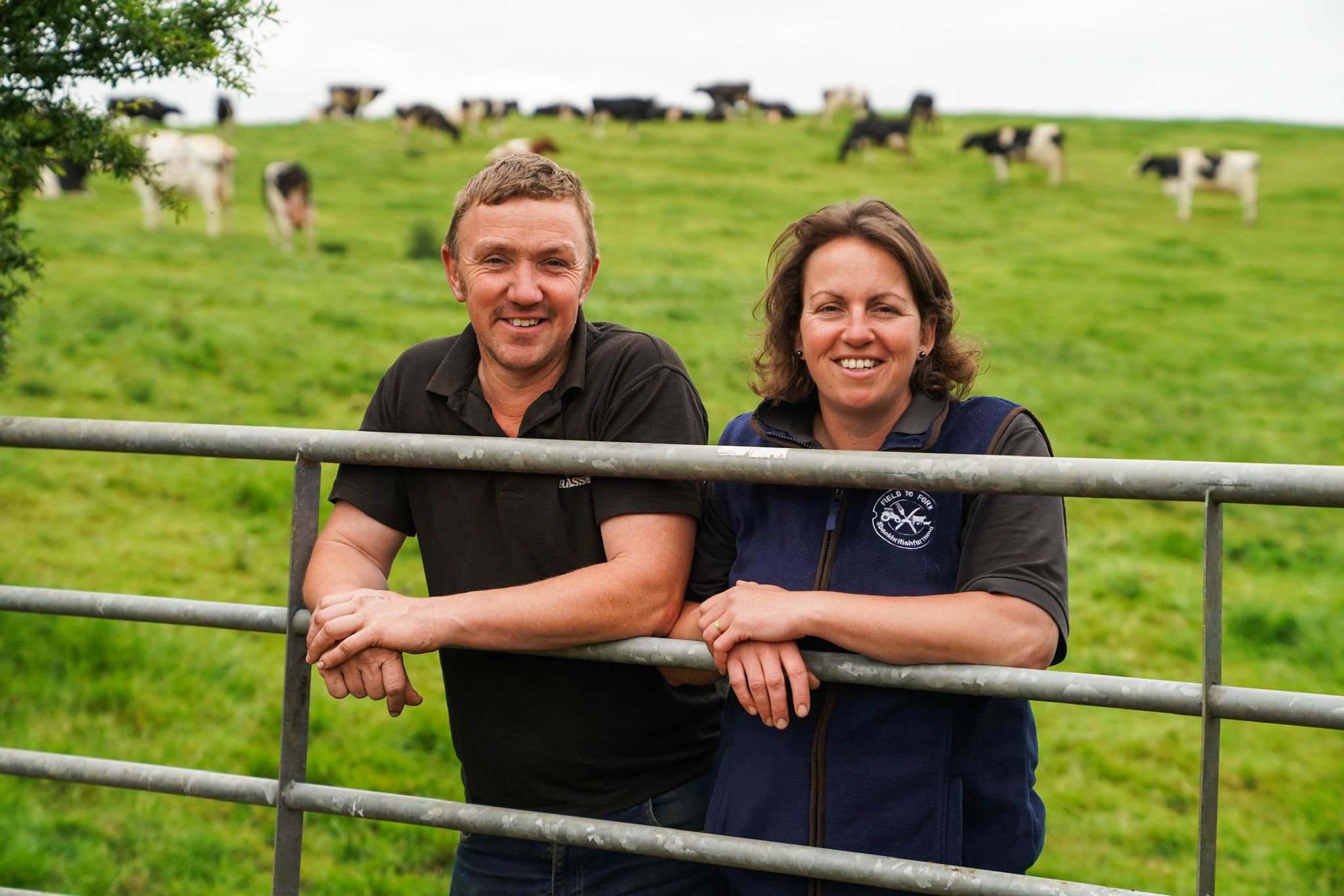 Third place (shared): Funmilayo Ogunleke, Nigeria
Funmilayo is the deputy vice-chancellor of the Federal College of Animal Health and Production Technology, Ibadan. She has made it her mission to promote dairy farming and milk production in Nigeria. For example, she hosted the 2022 World School Milk Day in the country and coordinated the 2023 World Milk Day program. As a lecturer with broad access to young people, Funmilayo encourages her students to go into agriculture or study agriculture.
Third place (shared): Nirit Bernstein, Israel
Nirit is an international scientist and lecturer in agricultural research. She has made exceptional, internationally recognized contributions to all areas of agricultural science (research, teaching, engagement, service and leadership). She is a global leader in cannabis research, focused on strengthening the medicinal value of cannabis.