(DLG). 113 countries around the world produce sugar – 42 of them from sugar beet; these are primarily countries with moderate climates such as those in Western, Central and Eastern Europe, the United States, China and Japan. The vast majority – a good three quarters – of the world's sugar is obtained from sugar cane in (sub) tropical climate zones. Around five million ha of sugar beet have to be harvested globally.
Even prior to the Ukraine war (from February 2022), poor harvests due to weather conditions and yellowing calamities actually led to reductions in acreage, lower sugar production, market shortages and consequently to rising sugar and beet prices, which is qualified by the sharp rises in (energy) costs for cultivation and processing at the same time. Despite all of this, the 'cultivation boom' seen over the past decade, with increased demand for reliable harvesting technology, currently appears to have been superseded by a 'status quo' phase: replacement and renewal of used machines.
Basic principle: harvesting what has grown
It should be possible to harvest the sugar that has grown on the field and can be extracted profitably in the factories as completely as possible and store it on the clamps – as far as is climatically feasible. The expert finding that the beet head now stands out through its significantly smaller leaf base and contains fewer harmful non-sugar substances – due to breeding and cultivation progress – with the result that it can also be used for efficient sugar extraction is additionally coming into play. A technical response to rapid yield growth in beet cultivation is also required – ever-increasing volumes have to be transported from the field.
These relationships are unavoidably affecting the requirements of harvesting technology: gentle on the soil, low-loss, as little damage and as few (cutting) injuries as possible, no (green) leaf residues, easy – optically, comfortably and automated – to operate and nevertheless remaining cost-efficient and reliable!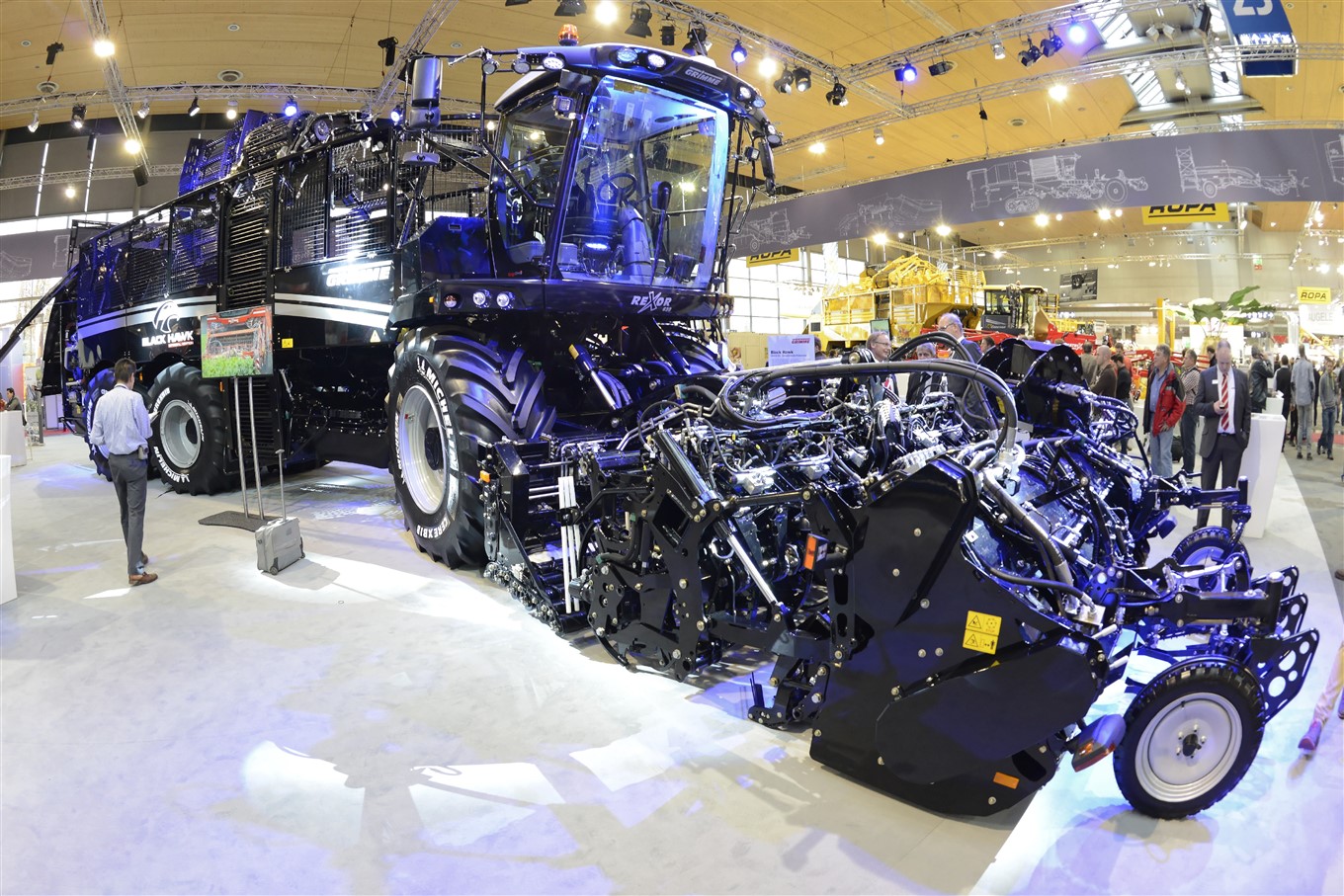 Driver assistance systems
Changing demands in the external quality of the beets (scalping/whole beet) for biogas use and long-term storage are also driving innovations. High mobility, manoeuvrability, fast operational readiness and operating reliability are parameters for efficient operation on plots of all sizes (with or without slope). Great attention must be paid to ergonomic operation and training the operating personnel in comfortable high-tech driver's cabs. Camera monitoring, including for entire machine assemblies, and touch screen operation via or on monitor interfaces demand maximum attention from the driver, who is thankful for all automation – driver assistance systems remain the major trend.
However, this must not negate basic knowledge of the soil and harvested crop, i.e. keeping sight of top quality work with acceptable soil conditions. Projects to offer assistance for navigability and the optimum deployment time for the large machines have also been tested. In order to simplify the highly complex harvesting process, particularly when more than 6 rows are involved, machine manufacturers are investing a great deal of cash and manpower in the development of driver assistance systems, performance-dependent automation and the appropriate sensors required for this – often across companies in cooperation with scientists (e.g. adaptation of the vehicle's speed depending on the operating rate of the lifting and cleaning units).