Bt soybean seed , treated with doses of 100 milliliters of Dermacor DuPont insecticide , showed increased productivity of up to two bags per hectare, in the southern region of Brazil.
Using this method, nearly 65 bags per hectare were harvested on average, against 63 bags per hectare with the standard treatment by producers. This data was compiled through hundreds of sample surveys taken during the 2015-2016 season, by the DuPont staff in Brazil in the states of Parana, Rio Grande do Sul and Santa Catarina.
According to agronomist Érico Cardoso, Marketing Manager of Seed Treatment at DuPont, farmers of these regions who have tested Dermarco achieved superior results on the control of soil plagues and initial foliar diseases.
"The studies have shown that the synergy between the Bt technologies and Dermacor strengthens the initial protection of the crop, besides contributing to the increase of the yield and profitability to the farmer," Cardoso highlighted.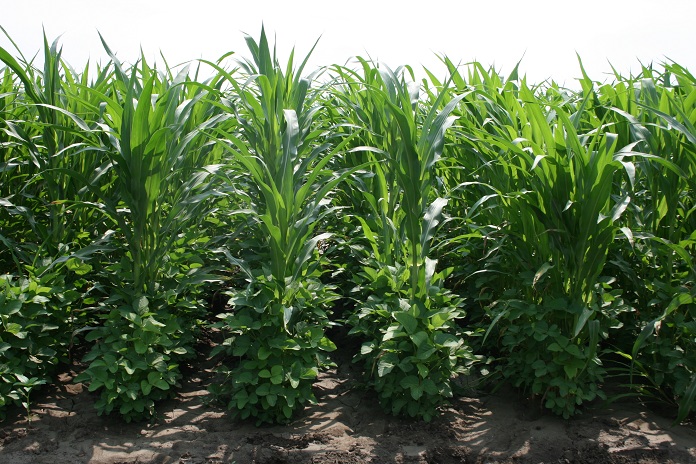 Antonio Zanette Neto, a soybean grower of Campo Belo do Sul (Santa Catarina), was one of the southern producers who achieved success with the application of Dermacor in the current season. "The product was very good for the region. The Bt soybeans had excellent emergency standards in terms of strength and stand," the producer affirmed.
"You can treat the seed before and leave it stored for a considerable time without it losing strength on germination and spectrum of control of plagues at the initial stage of soybeans," added Vinícius Pavoski, a soybean grower of Guarapauava (PR).
For consultant Lucas Bochnia, of LB Consultoria of Ponta Grossa (Paraná), Dermacor has proved to be superior to traditional technologies that have been used for seed treatment, mostly for the control of Helicoverpa armigera and the Lesser Cornstalk Borer.
"Dermacor is also more efficient for controlling the Spodoptera frugiperda on Bt soybeans because it maintains the protected crop for over 28 days after the emergency," adds David Tassara, Marketing Manager of Seed Treatment at DuPont for Latin America.
Dermacor was the first product launched in Brazil for seed treatment, belonging to the class of Anthranilical Diamides. According to DuPont, it is a revolutionary technology for control of soil and foliar plagues. The insecticide , according to the company, brings a prolonged residual effect and high selectivity to the natural enemies of plagues.
                                                                                    Source: news.agropages.com