(DLG). In addition to the exhibition activities in the 24 halls, Agritechnica 2023 will once again be an international platform for meetings and conferences on current topics. Six main international conferences are included in Agritechnica's technical program, as well as hundreds of individual events.
Even before Agritechnica kicks off, the VDI (Association of German Engineers) and the Max Eyth Society for Agricultural Engineering (Max-Eyth-Gesellschaft Agrartechnik) invite agricultural engineering experts to the 80th International Conference on Agricultural Engineering "LAND.TECHNIK AgEng 2023" to be held at the Convention Center within the Hannover Exhibition Grounds on 10 and 11 November. The range of topics includes tractor drivetrains, tires, concepts; combines, harvesters, sensors; automation, autonomous systems, test concepts; fuel cells, safety, electric agricultural machinery; environmental improvement, sustainability, cultivation; and sensors and detection, simulation, concepts and agronomy.
Meet the Chinese Young Generation of Professional Farmers
Titled "Meet the Chinese Young Generation of Professional Farmers," the event will present the latest policies and state-of-the-art progress from China over the past five years. Additionally, presentations from a Chinese delegation of three young farmers, who collected agricultural experience abroad, will provide new insights and inspire future cooperation. Organized by DLG's subsidiary, DLG AgroTechService, in China with support from the Chinese Ministry of Rural Affairs and Agriculture (MARA), the event is a networking opportunity accompanied by Chinese food and takes place on 14 November 2023, 10:00 a.m. – 1 p.m. in the Convention Center (CC), Room 3B. The event language is English and Chinese.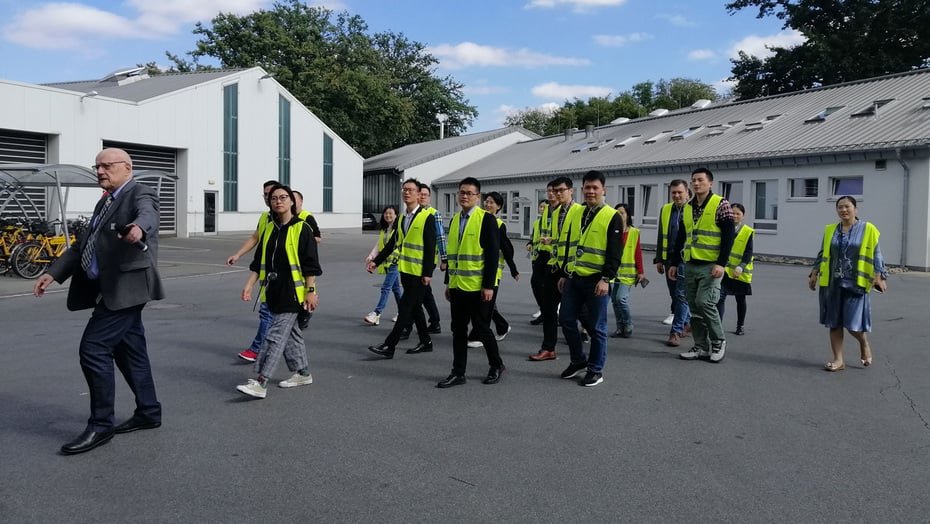 Latin American Conference "Business opportunities and Innovations for Sustainable Farming Practices in Latin America"
A new combined networking and information event titled "LATAM – Has the time come to invest?" will explore viable investment opportunities in agriculture in Argentina, Brazil and Uruguay through presentation topics  – like sustainable innovations in agriculture – and interactive exchanges among participants, which include farming professionals from South America and Germany.
The conference is organised by DLG (German Agricultural Society) jointly with APEX Brasil & German. The conference takes place in the Convention Center in meeting room 3A 14:00-16:30 on 14 November.
Prospects for agriculture in Ukraine – How can integration into the EU and sustainable reconstruction succeed?
The German-Ukrainian Agricultural Policy Dialogue and the DLG are inviting Agritechnica visitors to explore more about crop production in Ukraine on Wednesday, 15 November. The key conference is titled "Impact of the war and prospects for sustainable reconstruction: how are business strategies changing?" and will be presented by experts from Ukraine. The event will be held on 15 November, 9:30 a.m. – 12 noon at the Convention Center, Room 3B. The presentations will be simultaneously translated into Ukrainian, German and English.