Farmers in the city, which has been hit by drought since last winter, are sowing wheat seeds on dry soil this year. According to the General Directorate of Meteorology, showers are expected to be effective in the city on Thursday. After receiving this news, farmers are planting wheat seeds in the soil as soon as possible to ensure a healthy development.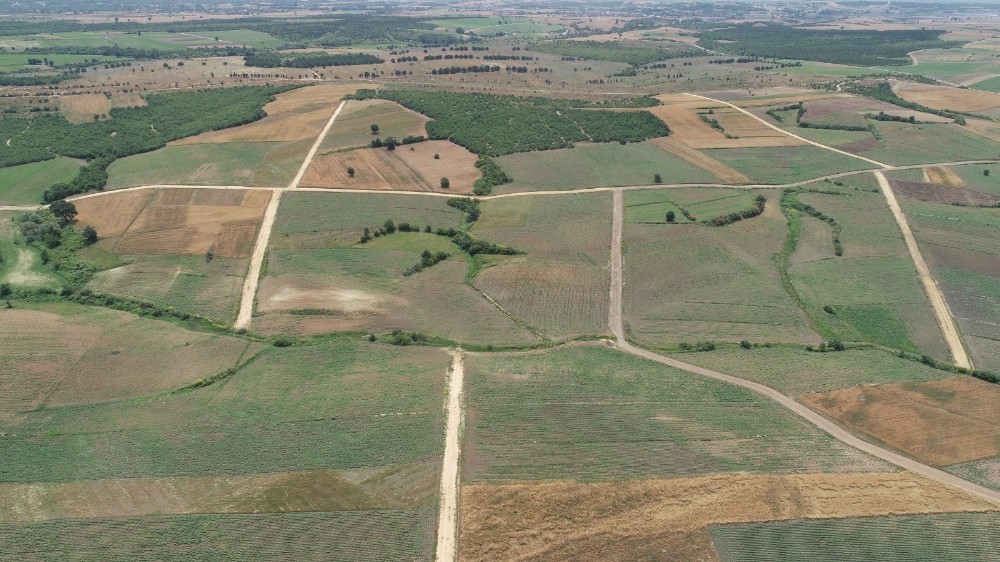 "Drought seems to be the bane of our farmers this year as well"
Hüseyin Arabacı, President of Edirne Chamber of Agriculture, told AA correspondent that the producers planted on dry soil this year as they did last year. Stating that the soil is dry even when it is dug 1-1.5 meters, Arabacı said, "The planting period has come, again our producers are planting on dry land. If you ask if there is a risk, of course there is. The next rains are very important, but we approach it with the logic that the rainfall is bound to happen, the time has come, and we plant. If the rains start after this and continue for a while, it will be a late period for wheat planting. We hope that it will rain after planting. There are risks if it does not rain. I hope we get good rains in the next period."
Stating that they planted on dry land last year because it did not rain at the time of planting, Golloz said, "We are planting on dry land this year as well. God is great. It looks rainy on Thursday. Everyone in Musabeyli village is planting their fields. We started as brothers and sisters for the best. There was drought this year too. God will give rain, God willing. If it rains on Thursday, the crops will be good. Drought seems to be the bane of our farmers this year as well." Dedi Golloz said that last year they got 500-600 kilograms of wheat from a decade.
Source: Anadolu Agency- Green Line