BKT, a wide range of products makes hay harvesting easier and more comfortable enabling the farmer to continuously improve productivity.
It is summer in many parts of the world, and agriculture never stands still. In fact, the hottest season of the year is a time of intense work for farmers dealing with multiple activities from soil preparation to planting. A central activity is certainly haymaking. To best handle this job, operators rely on a wide range of machinery such as mowers, balers, trailers, tractors, and telehandlers. Each piece of equipment requires tires that provide excellent performance enabling users to constantly improve productivity.
BKT caters for these needs by developing tires that provide excellent traction, reduced soil compaction, high load capacity, excellent durability along with great driving comfort. Thus, the Indian multinational company – which has been attentive to listening to, taking up, and meeting the requests of field operators ever since – becomes the best ally for farmers, assisting them during every haymaking stage with products designed for the wide range of machinery operating in this season.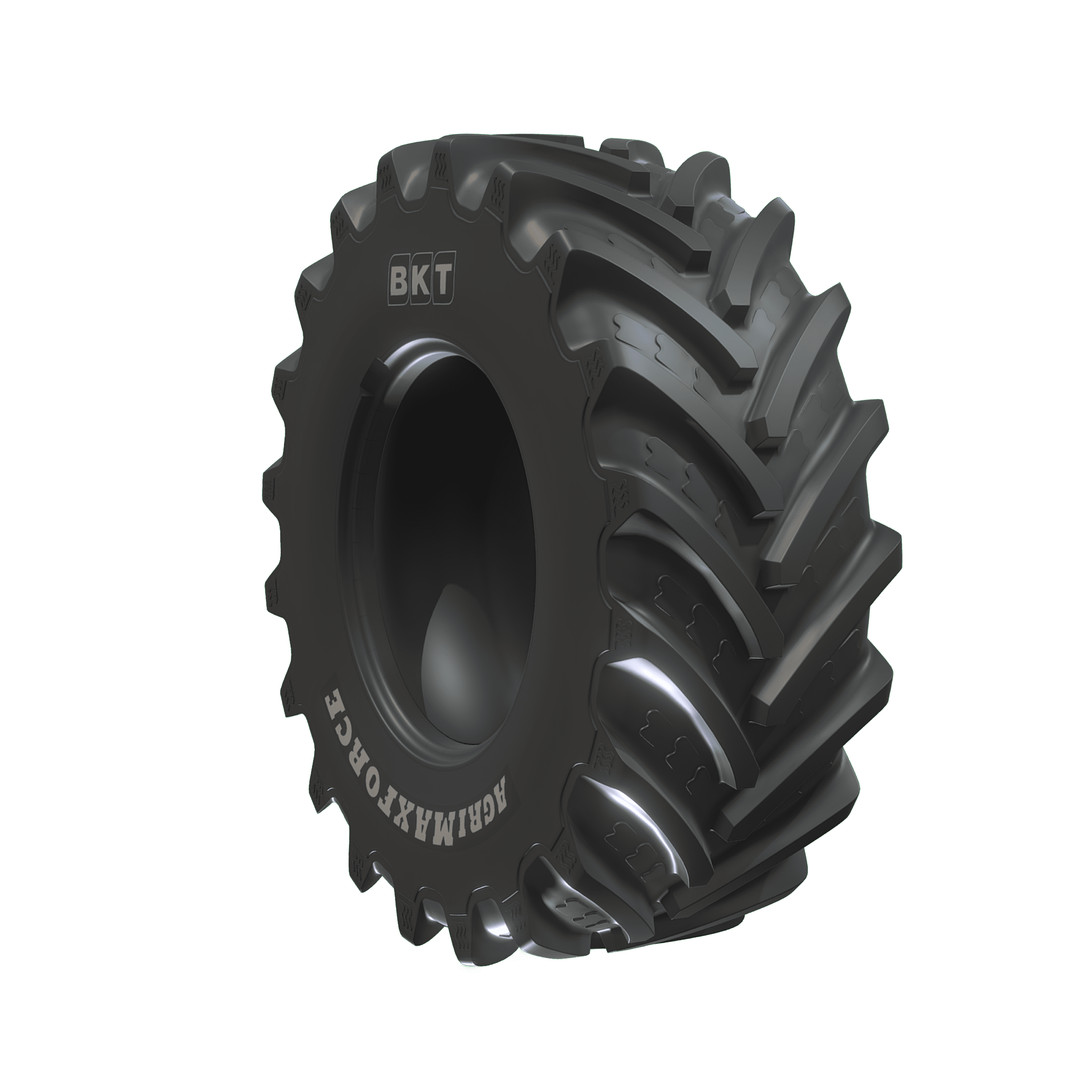 Provides operators with maximum operating freedom
BKT's main solutions for haymaking include the versatile top-of-the-range product AGRIMAX FORCE that is perfect for being fitted on high-power tractors and combines. The tire features IF technology, i.e., it is able to carry heavy loads at a lower inflation pressure than a standard tire ensuring hence reduced soil compaction.
AGRIMAX FORCE provides excellent traction in addition to top self-cleaning properties and best fuel economy making the tire a perfect ally for farmers. Part of the AGRIMAX range, too, is AGRIMAX TERIS, likewise suitable for high-power harvesters. This BKT tire has been designed for combined operations in which traction and high load capacity turn into outstanding performance.
AGRIMAX FORCE has a special sidewall protector and a reinforced shoulder for increased resistance even under difficult conditions and in the presence of stubbles, extending remarkably the product life-cycle. Another important product is AW 711, a radial tire for combine harvesters but also designed to adapt to the usage in modern agriculture, and in particular for soil tillage operations. The special tread compound ensures a long product life-cycle, whether used on soft or hard surfaces. In addition, the low rolling resistance during road transfer ensures significant fuel savings.
MULTIMAX MP 527 offers outstanding stability in lift mode
For lifting operations, instead, which are crucial during the final haymaking stages, BKT offers its MULTIMAX range, which includes tires that operate best with telescopic handlers. A perfect example is MULTIMAX MP 522, a tire providing excellent stability and traction along with exceptional puncture resistance. Particularly resistant to cuts and tears is MULTIMAX MP 527 featuring a robust sidewall to ensure extraordinary stability in lift mode providing maximum handling freedom to operators. Not to be missed is AS 504, a tire to be fitted either on telehandlers or trailers boasting exceptional durability and traction, as well as top self-cleaning properties.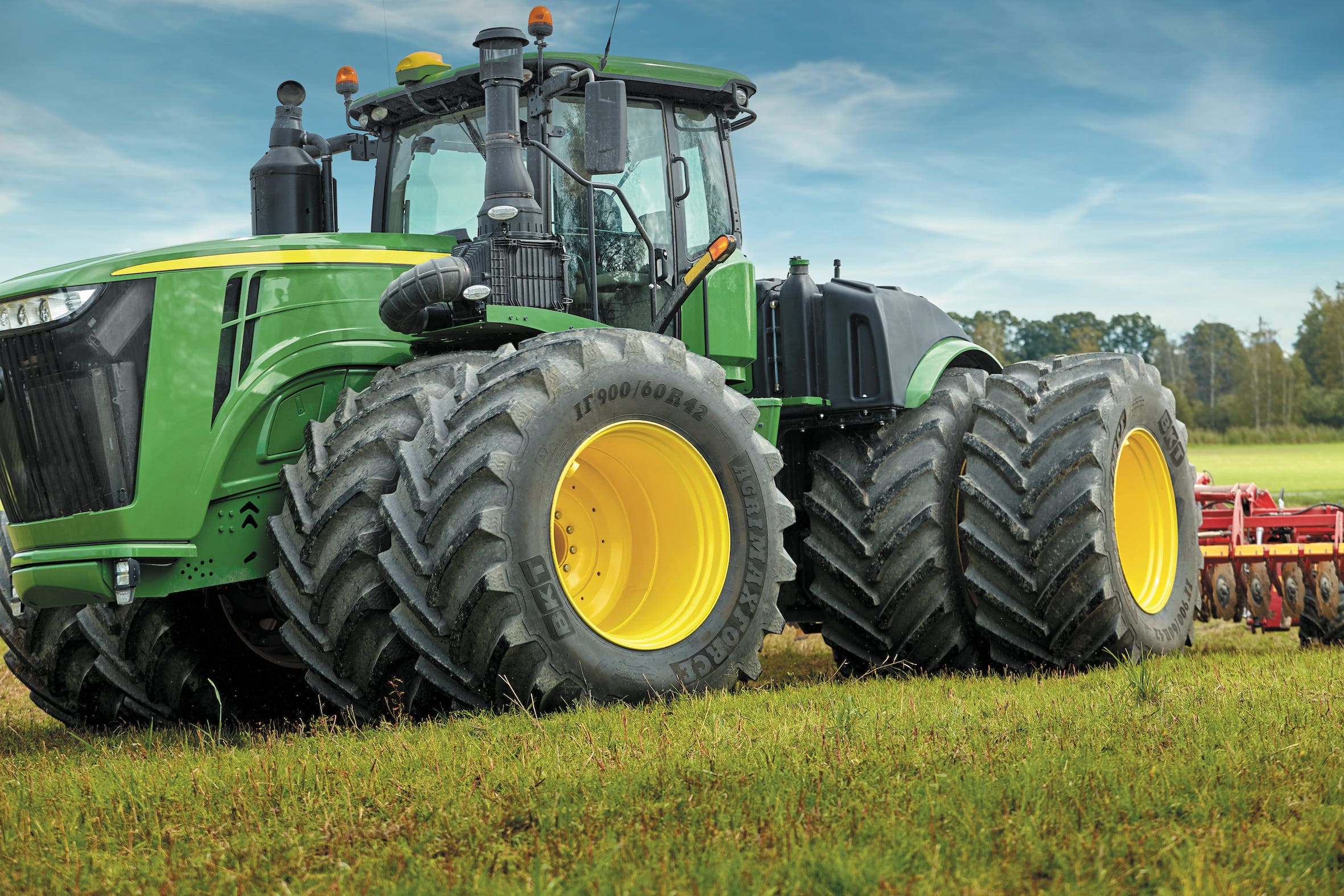 Reduces soil compaction and protects crops from damage
For field-to-road transfers when transporting hay bales at the end of processing, BKT provides some of its best tires in the flotation range that excel with top traction and high load capacities. Designed for tractors and trailers, flotation tires provide excellent self-cleaning properties – a key quality in view of long off-the-road trips. An outstanding product in this range is FL 635, a radial tire suitable for both road and field usage.
The special block tread pattern has been developed for hay baler applications. Thanks to its footprint, which ensures optimum pressure distribution on the ground, FL 635 is a tire that significantly reduces soil compaction while preserving valuable crops. Belonging to the same range, also FLOTATION 558 is a perfect ally for haymaking operations.
The tire is particularly recommended whenever traction is essential for good tillage
Given its high load capacity, FLOTATION 558 is the ideal tire for harvesters and hay balers as well as for tank trucks and trailers. There is also FLOTATION 648, which has some sizes that are suitable for harvesters and hay balers. In fact, the special tread design of FLOTATION 648 enables the transport of very heavy loads at low pressures, ensuring hence reduced soil compaction and protecting crops from damage.
Each of these products is a perfect solution to cater for the needs of farm operators. BKT is daily committed to providing farmers with tires that can facilitate all kinds of operations and increase productivity, even in the hay season.