"Passion for Profession" – New event format centers on life and work in farming and agricultural engineering – Topics, perspectives, career opportunities – Presentation of the Women in Ag Award – November 15, 2023, at the Hanover Exhibition Center, Germany." Passion for Profession ", the new event "Celebrate Purpose" of the DLG (German Agricultural Society), Agritechnica's organizer, is celebrating its premiere at Agritechnica, the world's leading trade fair for agricultural machinery.
How can modern agriculture feed the world while protecting the environment and climate? This challenge requires people with passion and pioneers with vision. With the maxim
The aim is to create awareness about the passion, issues and challenges of modern agriculture and so inspire people to a career in farming and agricultural technology. Benedikt Bösel, Janna Ensthaler, Alexander Graf and Gesa Langenberg, a selection of farming professionals, who among others, will be holding thought-provoking discussions. "Celebrate Purpose" will be taking place on November 15, starting at 4 p.m., on the Expert Stage at the DLG stand, Hall 24.
 Prominent guests with novel ideas
At Celebrate Purpose held in English and German, attendees will be able to meet multi-talented people who think differently and are prepared to go new ways. Guests on the Expert Stage at the DLG stand, Hall 24, include: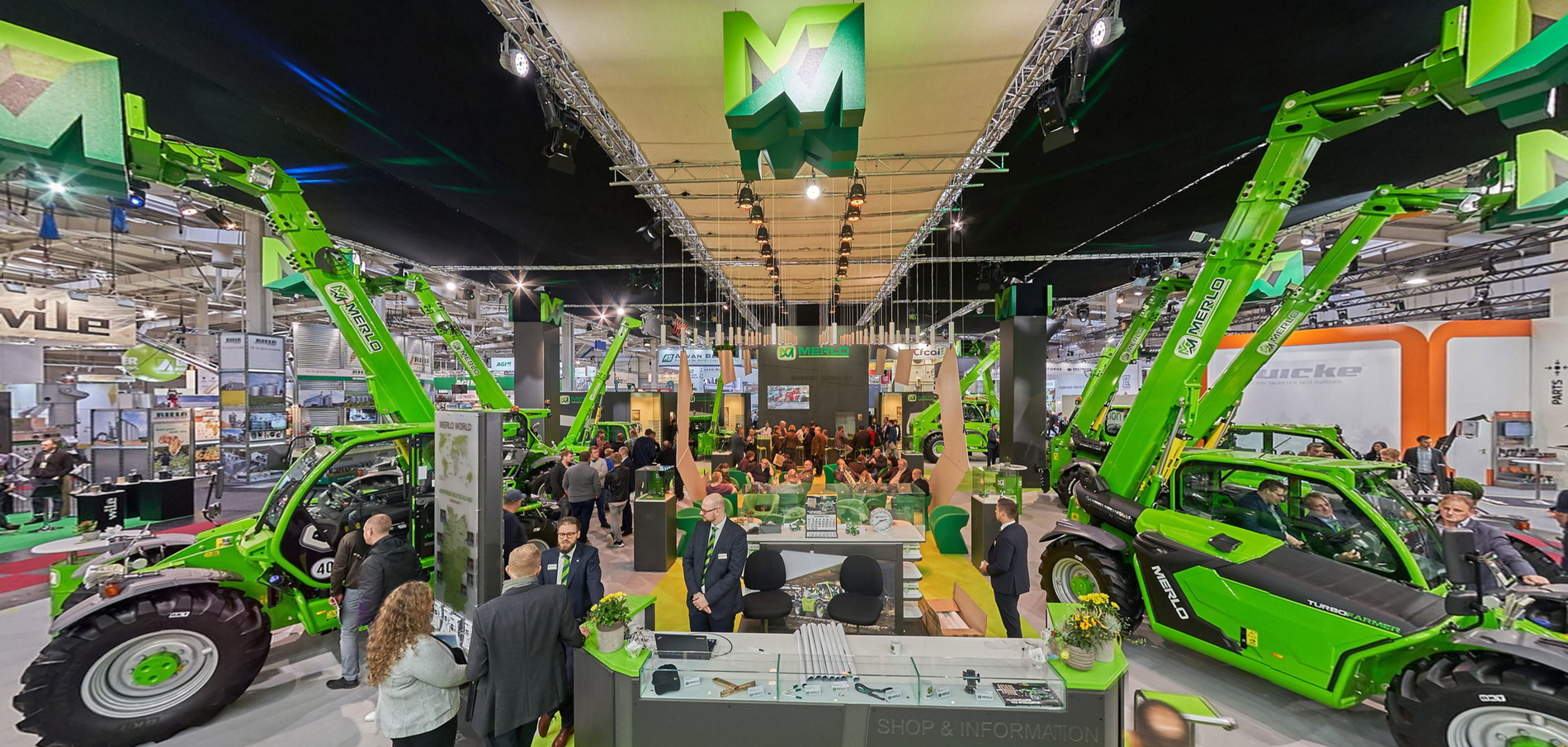 Benedikt Bösel, Gut & Bösel, Farmer
After ten years in the financial industry, Benedikt Bösel, who grew up on a farm, was always looking for his vocation. He finally found it after deciding to take over his parents' organic farm in Alt Madlitz, Germany. Benedikt Bösel was named "farmer of the year 2022", a CeresAward, and is also an author, frequently quoted in the press, and the main protagonist of the German documentary series "Farm Rebellion".
 Janna Ensthaler, Founding Partner of the Green Generation Fund
According to "Manager Magazin," the German entrepreneur is one of the 100 most influential women in business in Germany. She has been a jury member on the VOX show "Die Höhle der Löwen" ("Dragon's Den") since 2023. The Green Generation Fund is dedicated to green technologies and climate protection.
 Alexander Graf, CEO & Founder Spryker Systems
Alexander Graf is one of the top e-commerce observers and players in Germany. He produces the podcast "Kassenzone" (Checkout area), is founder of eTribes and Spryker Systems and has a joint venture with Project A Ventures.
 Gesa Langenberg, Farmer
"Doing a little better every day" – On her farm, Gesa Langenberg has initiated a novel project to transform pig farming. On a 14th-generation farm that is run with her husband, she wants to give her animals the full opportunity to live out their natural behaviours.
The stage program at Agritechnica will be complemented by five personal "Purpose Stories" from people working in agriculture or agribusiness. Numerous networking opportunities for participants with companies and organizations in the international agricultural industry round off the program. Heike Zeller, a specialist in regional marketing strategies specializing in agriculture, will moderate the event.
 Women in Ag Award Ceremony
Celebrate Purpose will also honor the recipients of the 2023 Women in Ag Awards. The award recognizes the work of women involved in agriculture, agribusiness, academia and organizations in the agricultural sector.
 Agritechnica 2023: Fully booked
Agritechnica, the world's leading trade fair for agricultural machinery, will be held in Hanover, Germany, from November 12 to 18, 2023. The exhibition grounds are already fully booked, four months before the trade fair. DLG, the organizer expects some 2,600 exhibitors from more than 50 countries.
The exhibition program will be accompanied by a technical program with live events, demo shows and expert stages on topics such as smart farming, automation, connectivity and autonomous agricultural technology and alternative power systems. Startup companies will present their products and services in the DLG Prototype.Club and in the agrifood start-up area. Agritechnica's partner events include Systems & Components, the B2B marketplace for the international supplier industry in the agricultural machinery and off-highway sector, and the "In-house Farming – Feed & Food Show", the new DLG platform for self-contained agricultural and food systems of the future.