470,000 visitors from 149 countries – compelling guiding theme "Green Productivity" – more international, more innovative, more focus on young farm professionals. (DLG). The world's leading trade fair for agricultural machinery, Agritechnica – held at the exhibition grounds in Hanover, Germany, from 12 to 18 November 2023 – has ended, boasting a record number of 470,000 visitors from 149 countries. 2812 exhibitors from 52 countries presented their innovations, products and services across 24 halls at the fully booked exhibition grounds.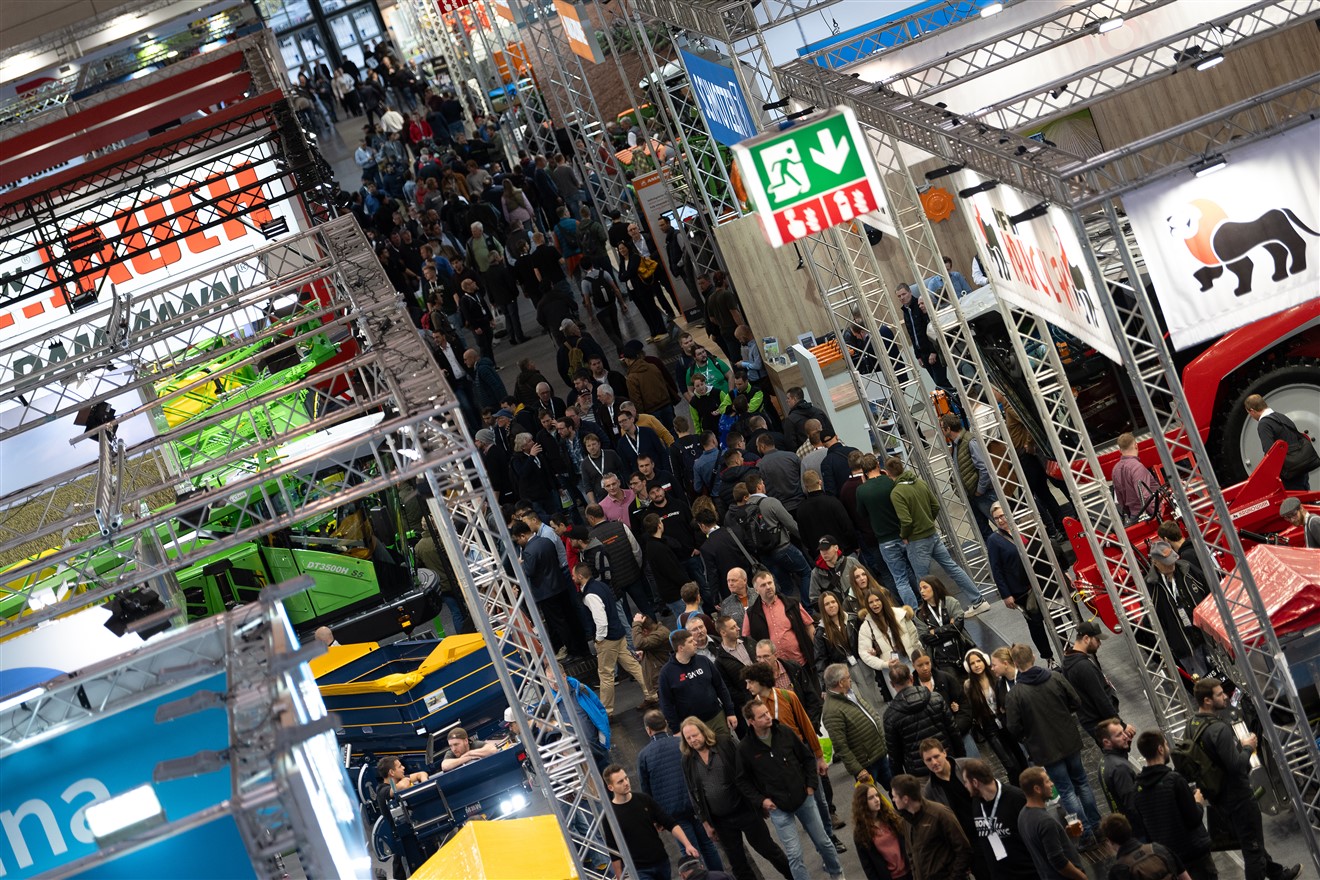 Conclusions:
The unique appeal of Agritechnica 2023 attracted 470,000 visitors from 149 countries. Around two thirds came from Germany. Of the international visitors, 84 percent hailed from Europe and 16 percent from outside Europe with a particular increase from Central and South America. The trend of increasing international participation has been confirmed among both exhibitors and visitors. For farmers from France and Poland, the highlight was the International Farmers' Day on the Tuesday of the trade fair. Visitors from these countries benefitted from free admission and a tailored specialist program – held in their native languages – which attracted significant number of French and Polish professional attendees.
With its many award-winning innovations and concepts, Agritechnica 2023 served as an important market guide for product launches and newly available solutions. 251 products were registered for the "Agritechnica Innovation Award", while visionary concepts were prominent in the "DLG-Agrifuture Concept Winner 2023" award. In addition, with the "Systems & Components Trophy", the supplier industry demonstrated its role as an innovation driver for the agricultural machinery sector.

The program for young farm professionals was popular among the younger visitor segment with both the Young Farmers' Day on the Thursday of the trade fair and the "Campus & Career" area, where DLG and its partners presented a comprehensive program of information and advice on all aspects of professional careers. With many agricultural businesses currently in the process of handing over their farms, potential young entrepreneurs strive to make the optimal investment decisions.

The DLG Spotlight on "Smart Farming" presented the current state of automation and connectivity in agriculture. Exhibitors presented their digital smart farming solutions for greater efficiency and sustainability, attracting interest from the general press.
The "agrifood start-ups" venue for company founders in the agricultural and food sectors brought creative entrepreneurs from all over the world together with investors, providing a stimulus for technical progress.
The inaugural "Drive Experience", on an on-site test track, offered the opportunity to test drive tractors fitted with alternative power systems.

The debut of the DLG spotlight "Inhouse Farming" not only attracted many farmers exploring new branches in farming, including new self-contained food systems, but also attracted the attention of TV and the general media.

Systems & Components ideally complemented the world's leading trade fair for agricultural machinery as a technical spotlight, industry get-together and B2B platform for the supplier industry. The innovation award scheme "Systems & Components Trophy – Engineers' Choice" displayed the latest developments and innovations in the field of components for agricultural machinery and related sectors.
The next Agritechnica will take place from 9 to 15 November 2025
The Agitechnica exhibition presents the full palette of farm equipment and services for crop cultivation, from tractors, tillage and seeding solutions to crop protection sprayers and combine harvesters, covering also autonomous and automated systems like field drones and robots