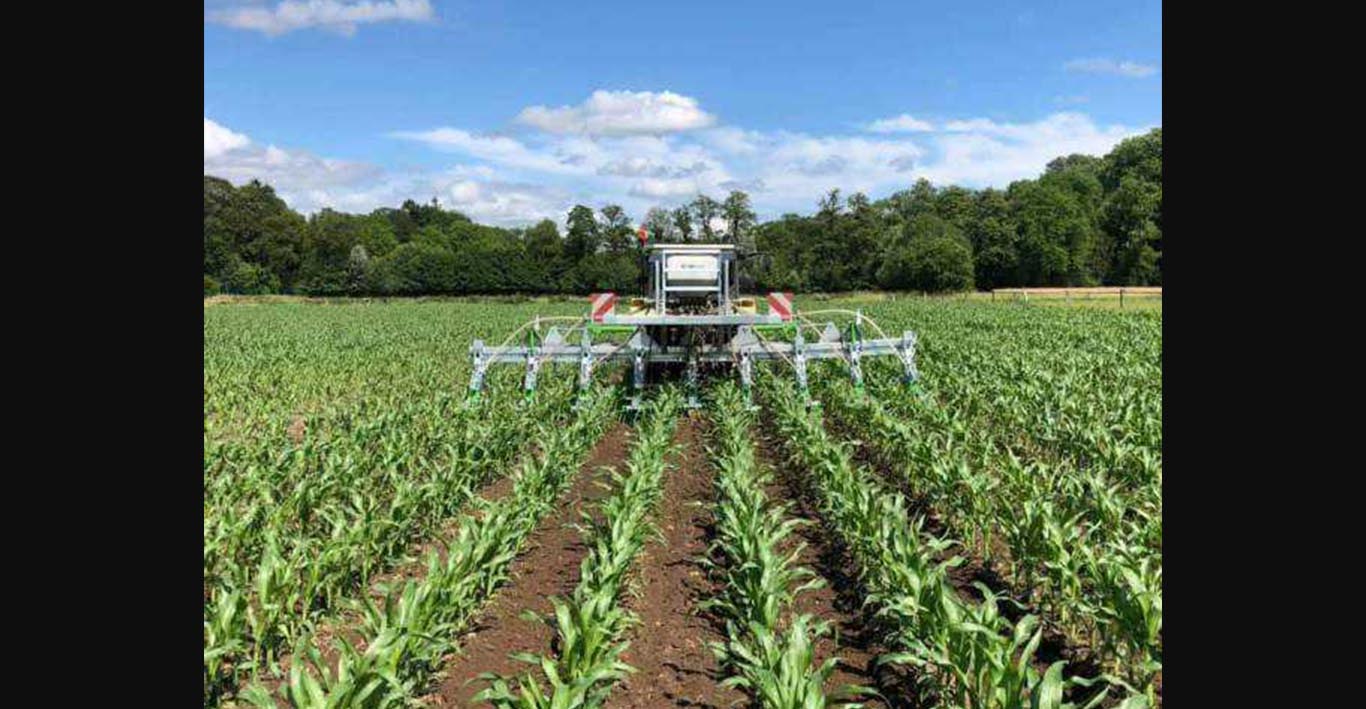 The Netherland's based Zocon company has developed and manufactured a specially designed machine that enables catch crops to be undersown in maize at different stages of growth to satisfy environmental concerns particularly amongst water companies about soil erosion and nitration phosphate leaching.
The Zocon Greenseeder machine was developed for this specific role after legislation in the Netherlands deemed all maize crops should be followed by the planting of a green cover crop. This machine has been designed after close consultation with a number of end users, taking into account the machine should be fast, wide and cheap, resulting in a competitive HA rate.
Yorkshire based farming contractor Paul Roe explained: "With Maize only in the ground for five or six months, typically leaving the land fallow over winter, it is seen as neither environmentally friendly or profitable. But now with the Zocon Greenseeder catch crop system there is a solution that is good for the soil and can boost forage stocks."
Kevin Mowbray who has more than 30 year's experience in the Agricultural machinery trade believes the Greenseeder can make a significant impact in the UK and added: "After conversations with end users and water companies we have spent many months researching and looking at machines that can do this job. The machine needs to be low maintenance to give a low cost per hectare for the end user and this is exactly what the Zocon Greenseeder can deliver"
The Zocon Greenseeder features include:
a high frame with 850 mm ground clearance
heavy hinges and hydraulic folding to a 240 cms transport width
a 5 stage pressure adjustment on the 10mm diameter harrow teeth
a unique headland position by hydraulically lifting the cultivation elements clear of the maize plants while turning.
150, 300 and 450 litre pneumatic seeders with a wide range of quick change application rates, integrated calibration and the ability for a rapid change between the different implements
There has been a rapid growth in Maize production in the UK – up from just 8,000 hectares in England in 1973 to 183,000 hectares in 2017. In the decade between 1990 and 2000, total maize acreage in England trebled and has continued to increase.
Trials have reportedly shown that the under sown crop has the potential to produce up to three tonnes of dry matter per hectare which can been grazed ploughed in as green manure. With the UK committed to ensuring all soils are sustainably managed by 2030, this is a key aspect of the Zocon system.