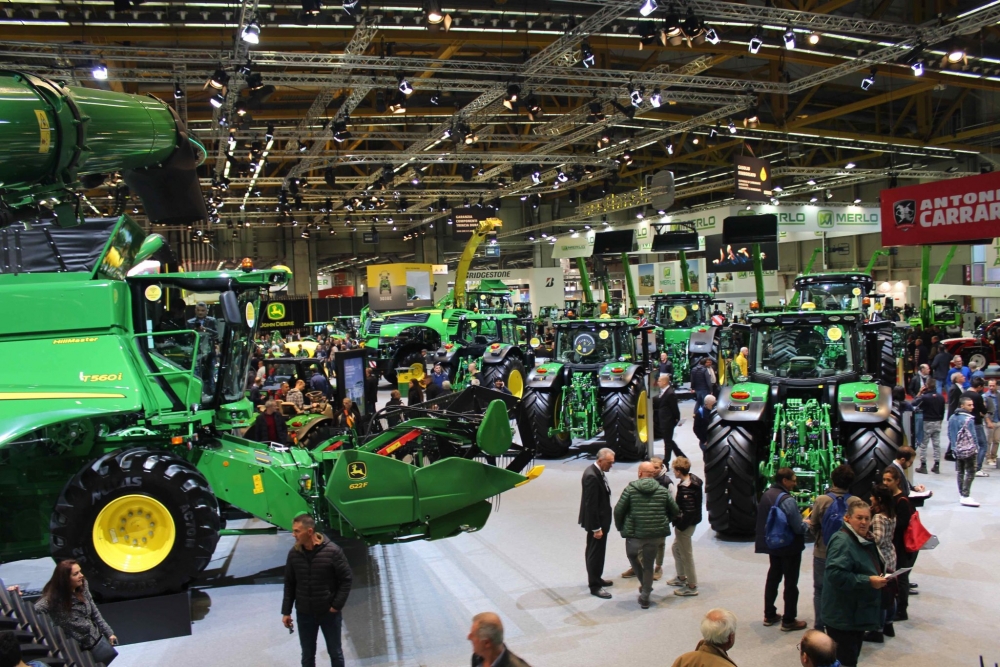 The great agricultural machinery exhibition is confirmed for next October, and will focus on the issues of sustainability and digitalisation that are at the heart of the European political agenda. More than 1,500 manufacturers have already registered for the event, including more than 400 from abroad, with the widest range of technologies to reconcile production needs with environmental protection.
The 2021 edition of EIMA International, scheduled to take place in Bologna from 19 to 23 October, will be more "topical" than ever. In a context that sees the "Green Deal" taking shape in Europe, where ecological transition is a priority for national governments, where digitalisation is a condition for the innovation of production processes, EIMA International will make a contribution of high strategic value. The great exhibition of machinery for agriculture, landscaping and related components will offer the entire lanscape of technologies and electronic devices for the correct use of natural resources and the implementation of eco-sustainable processes.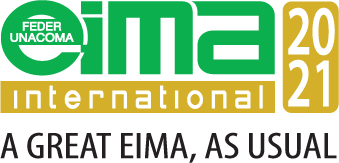 The exhibition is divided into 14 product sectors and five specialised theme halls, and will feature all those solutions that guarantee environmental compatibility, now a priority in the new EU agricultural policy. Particular attention will be paid to new models that have won the Technical Innovation Award and especially to those awarded the "Blue" sustainability prize. Considerable interest may be aroused by the wide range of products exhibited in the "Idrotech" show dedicated to systems for optimising water resources, as well as those on display in the "Digital" show, dedicated to electronic, computer and satellite applications that help control the processing and the scientific management of production factors, achieving the "4.0" model in agriculture. The conversion towards renewable sources is the objective of EIMA "Energy", which offers mechanization systems for entire bioenergy supply chains. The preservation of organic substance in the soil, the reduction of chemical inputs and the prevention of geological risks will be the subject of numerous conferences and seminars as part of the rich calendar of events scheduled during the exhibition. "EIMA 2021 will have great impact in terms of technological offerings," explains Alessandro Malavolti, president of FederUnacoma, the Italian federation of manufacturing industries that is the direct organizer of the event, "and it will have considerable influence in terms of political content, helping to promote strategies to guide agriculture towards a green transition. As always, the technology showcase is expected to be very wide-ranging, given that to date 1,500 manufacturers have confirmed their participation, with more than 400 foreign companies. Many more could join in if the restrictions imposed by the health emergency in some countries are lifted. "Industries from every country are taking part in EIMA with increasingly sustainable technologies," concludes Malavolti, "because the ecological transition is a qualifying element of the European economy, but first and foremost it is a vital necessity for the entire planet".